Bar & Café Relax: Japanese style Cafe, Bar & Dining in Düsseldorf
I haven't done a restaurant review since a while, so I thought that I could write a short entry about this place my friend and I went to a few weeks ago. It is located on the Immermannstraße 28, across the street of the sushi restaurant Okinii I also reviewed a while ago.
Shop hours:
| | |
| --- | --- |
| Monday, Tuesday,Thursday, Friday, Saturday | 12:00 – 25:00 (Last order: 24:00) |
| Sunday, Holidays | 12:00 – 24:00 (Last order: 23:00) |
| Wednesday | Closed |
I have been interested in trying out this place since I have come to know about it. I was especially interested because they served one of my favorite Japanese dishes.
As the name says already, it is more a cafe or bar where you can also eat lunch or dinner. However it seemed to me that they were more specialized in making drinks and dessert, because they have more to offer concerning those. However we wanted to eat lunch there and dessert somewhere else. At Café Relax you have the possibility to sit outside or inside.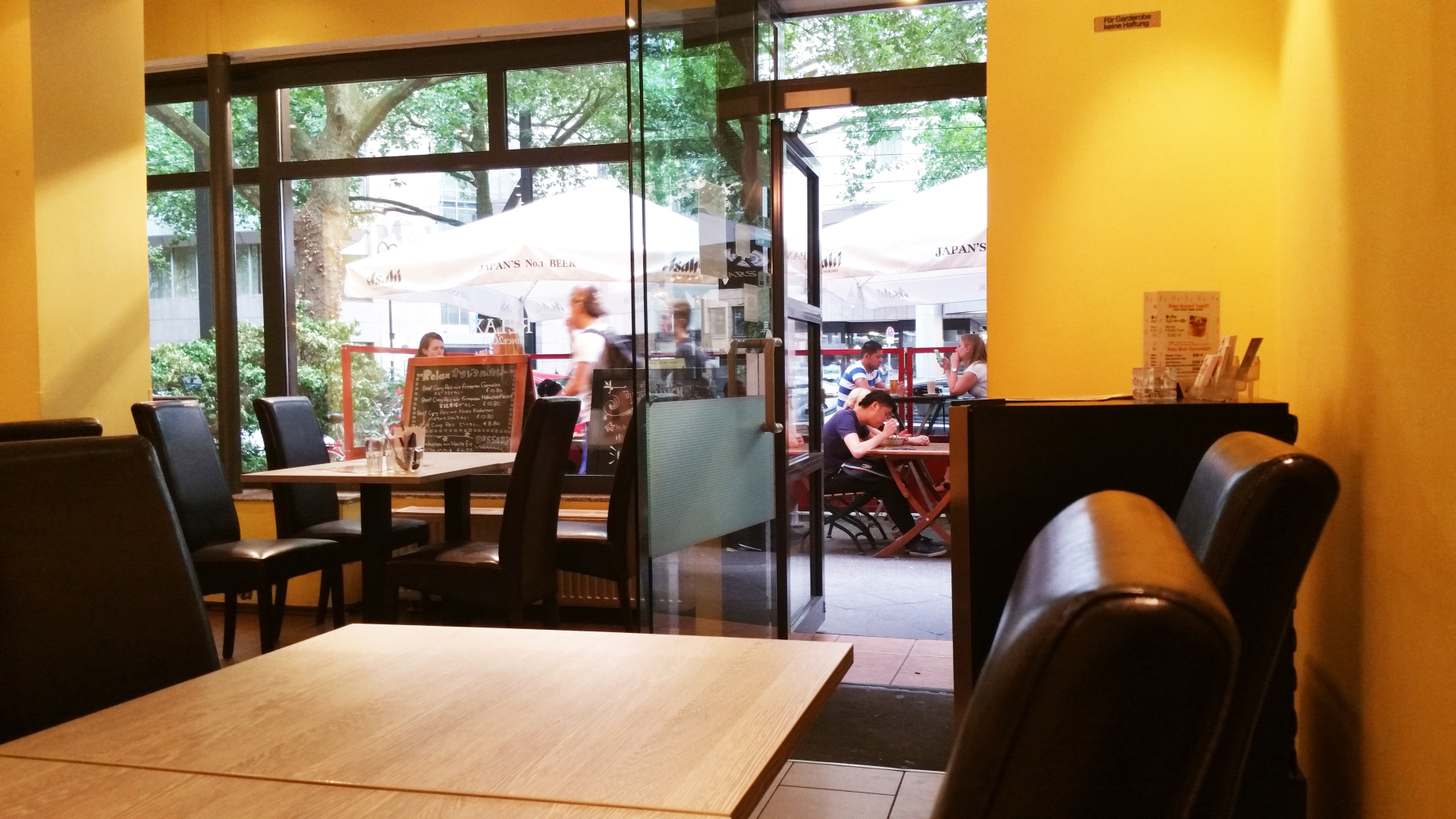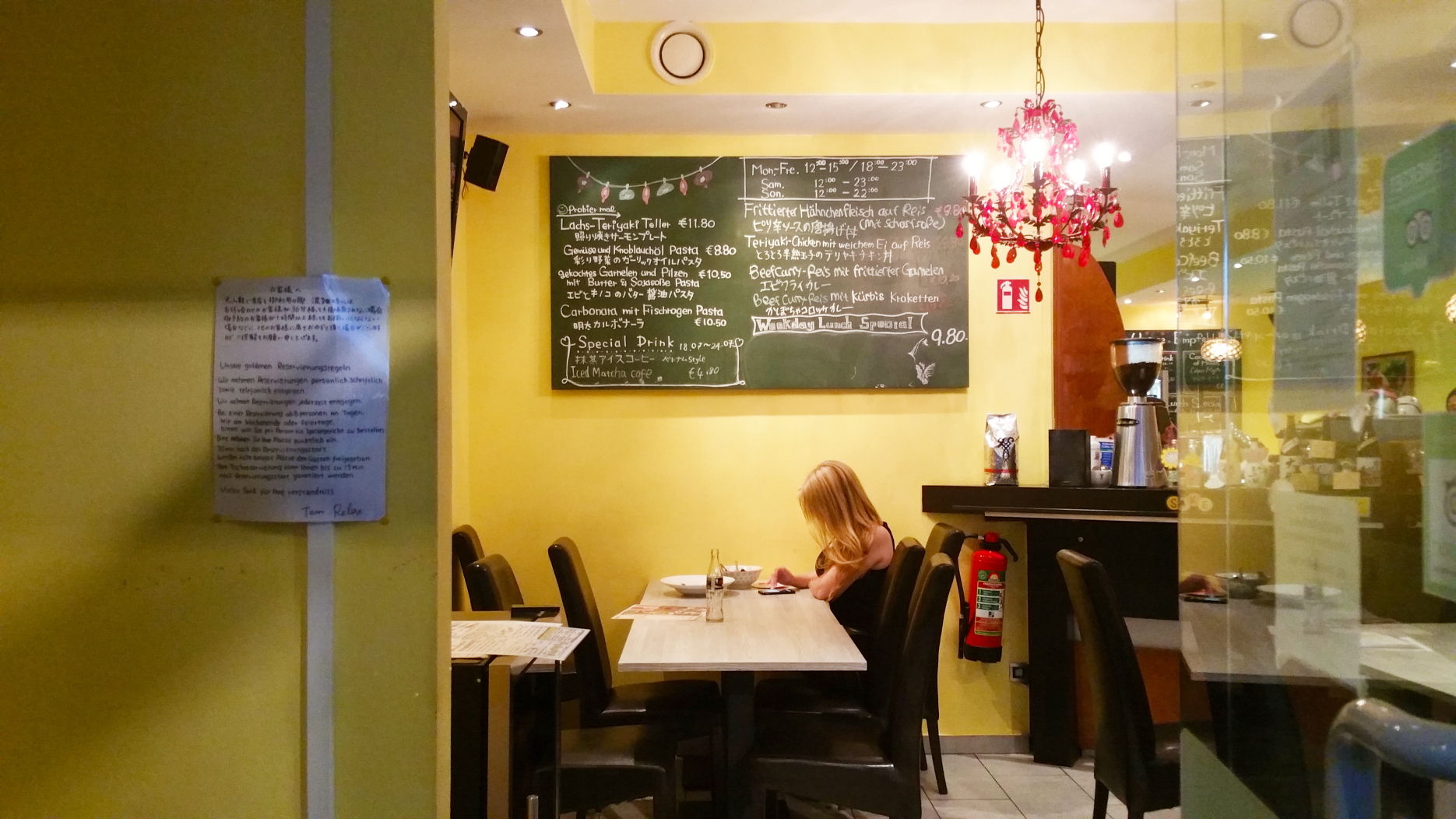 We were a little bit unsure about whether we could just enter the store and sit down at a table. At the other Japanese restaurants we normally eat at the customer usually wait outside for someone to call them in. So we stood there and observed the waitress and because she didn't say anything, we went in and sat down at the table that was close to the entrance. Soon the waitress brought us the menus and there were a few different ones. There was one for savory dishes, one for non-alcoholic and alcoholic drinks like wine and sake, there was a hand-written menu with more desserts and a menu with special offers. You can also look at the menus on their website.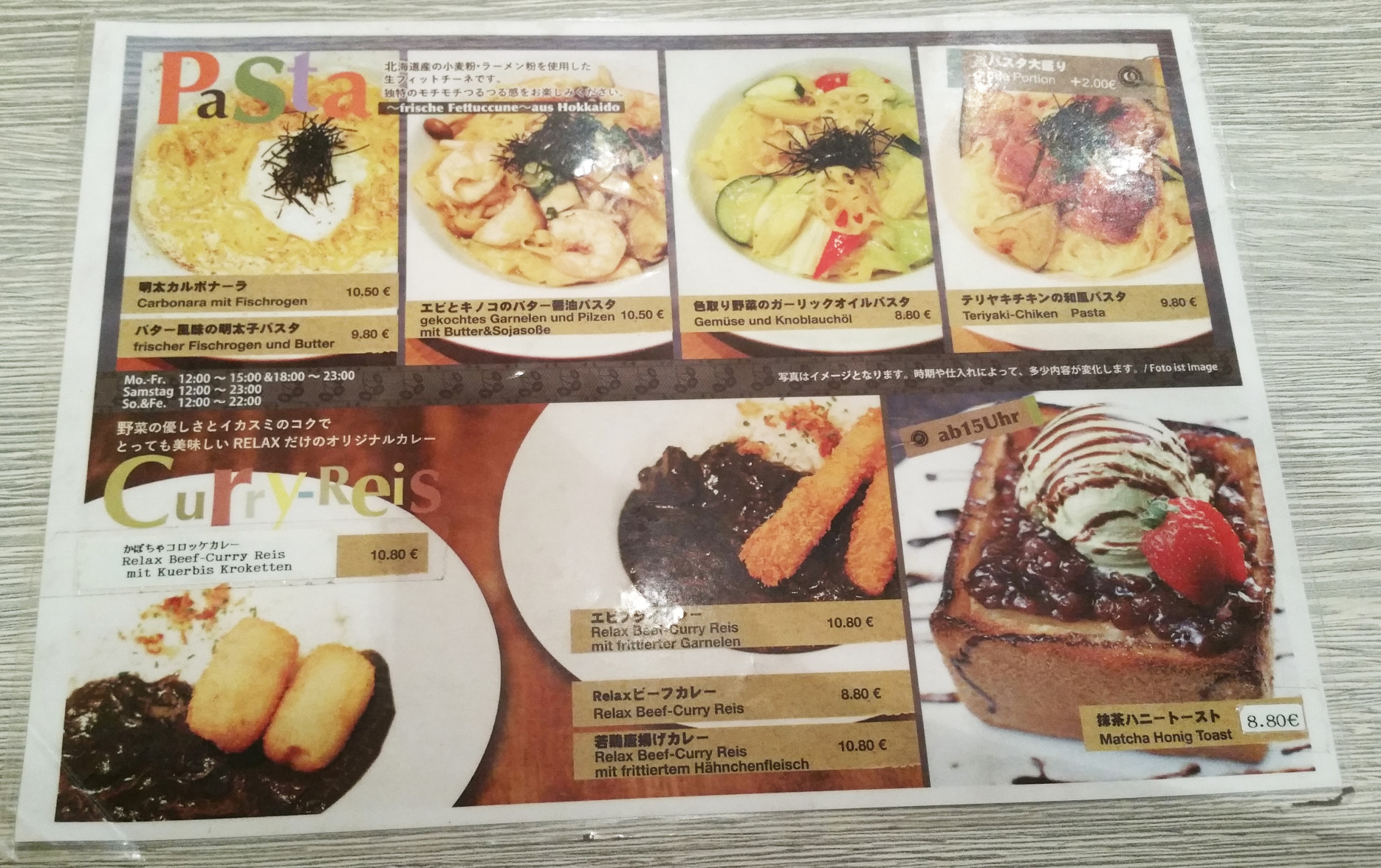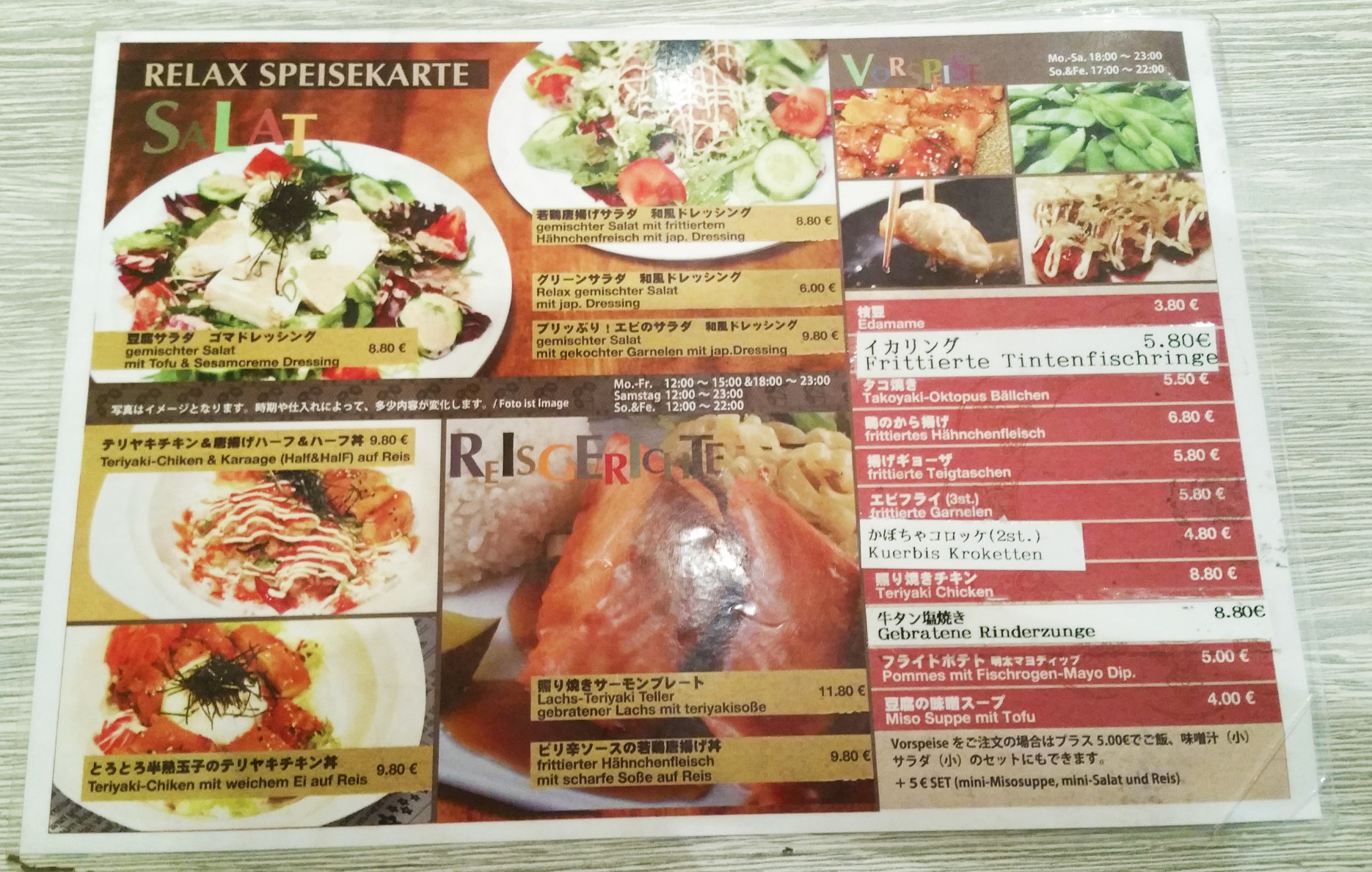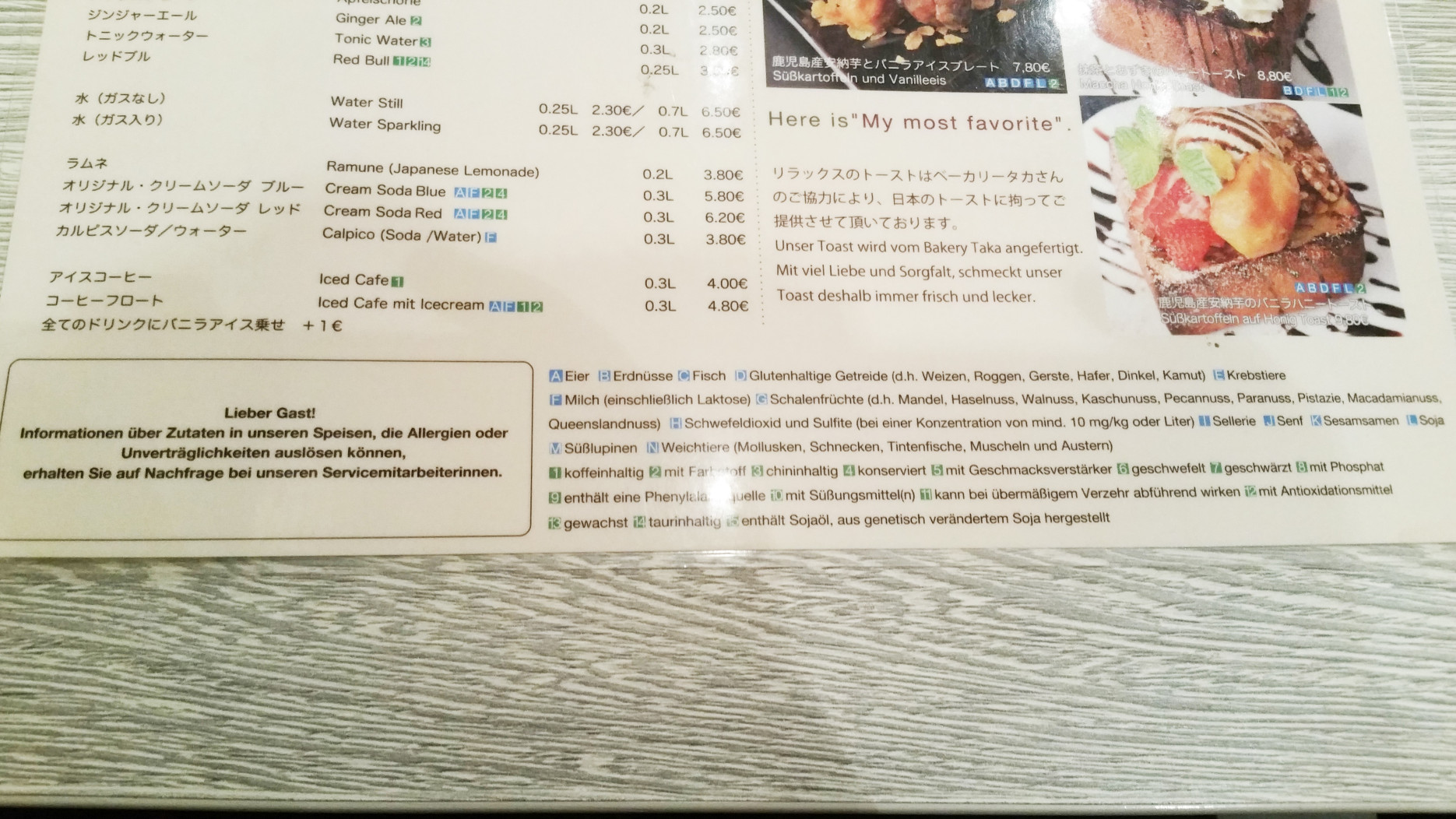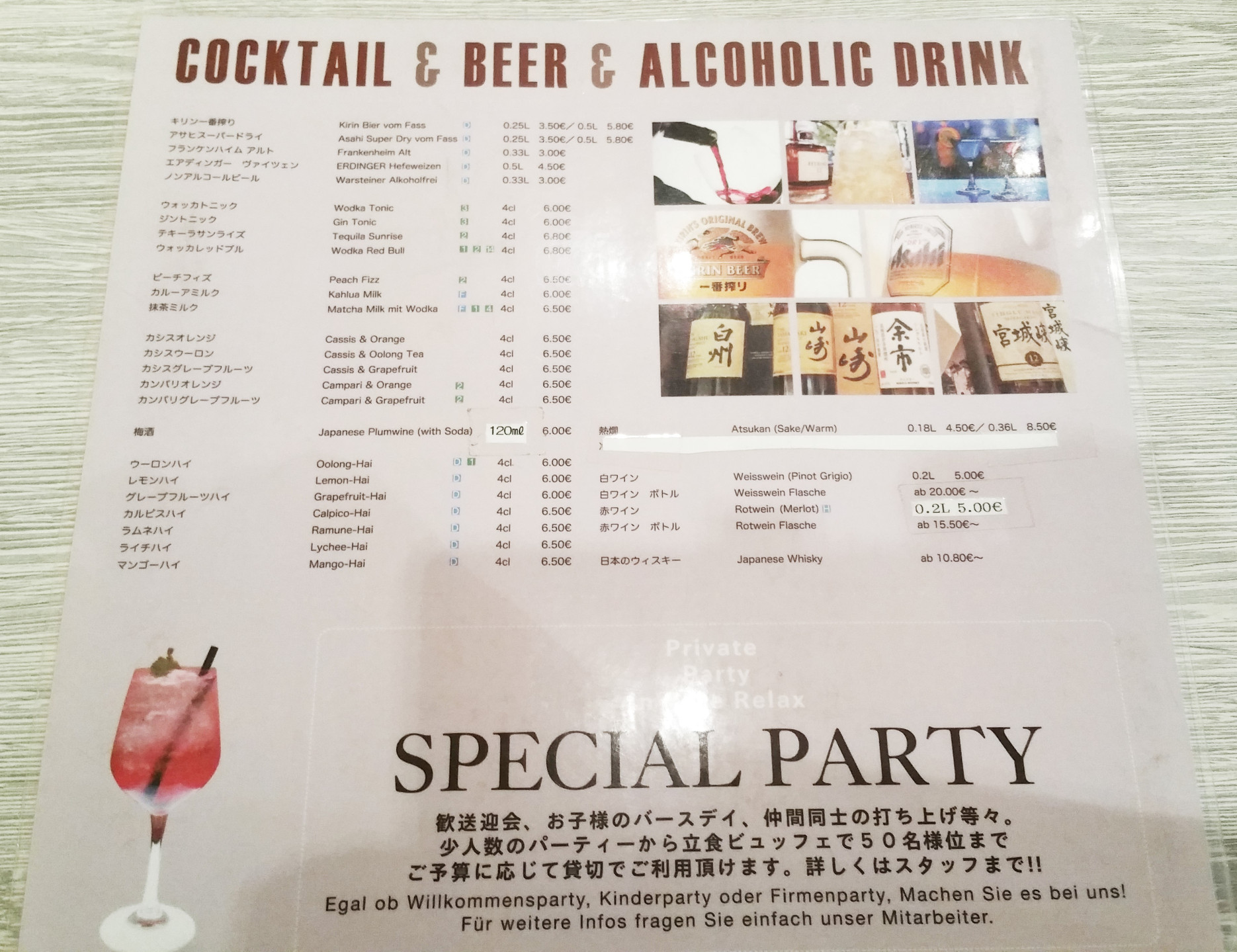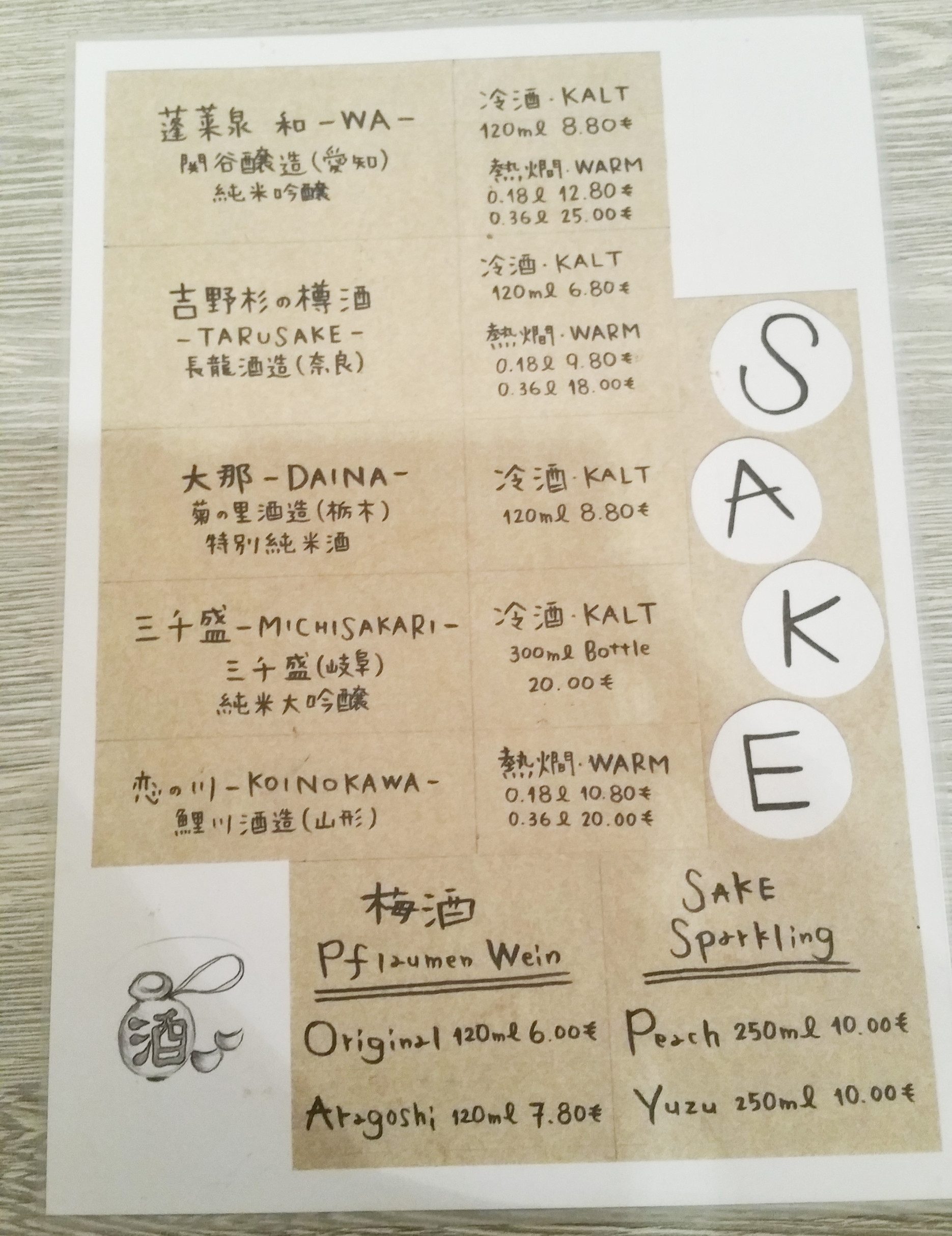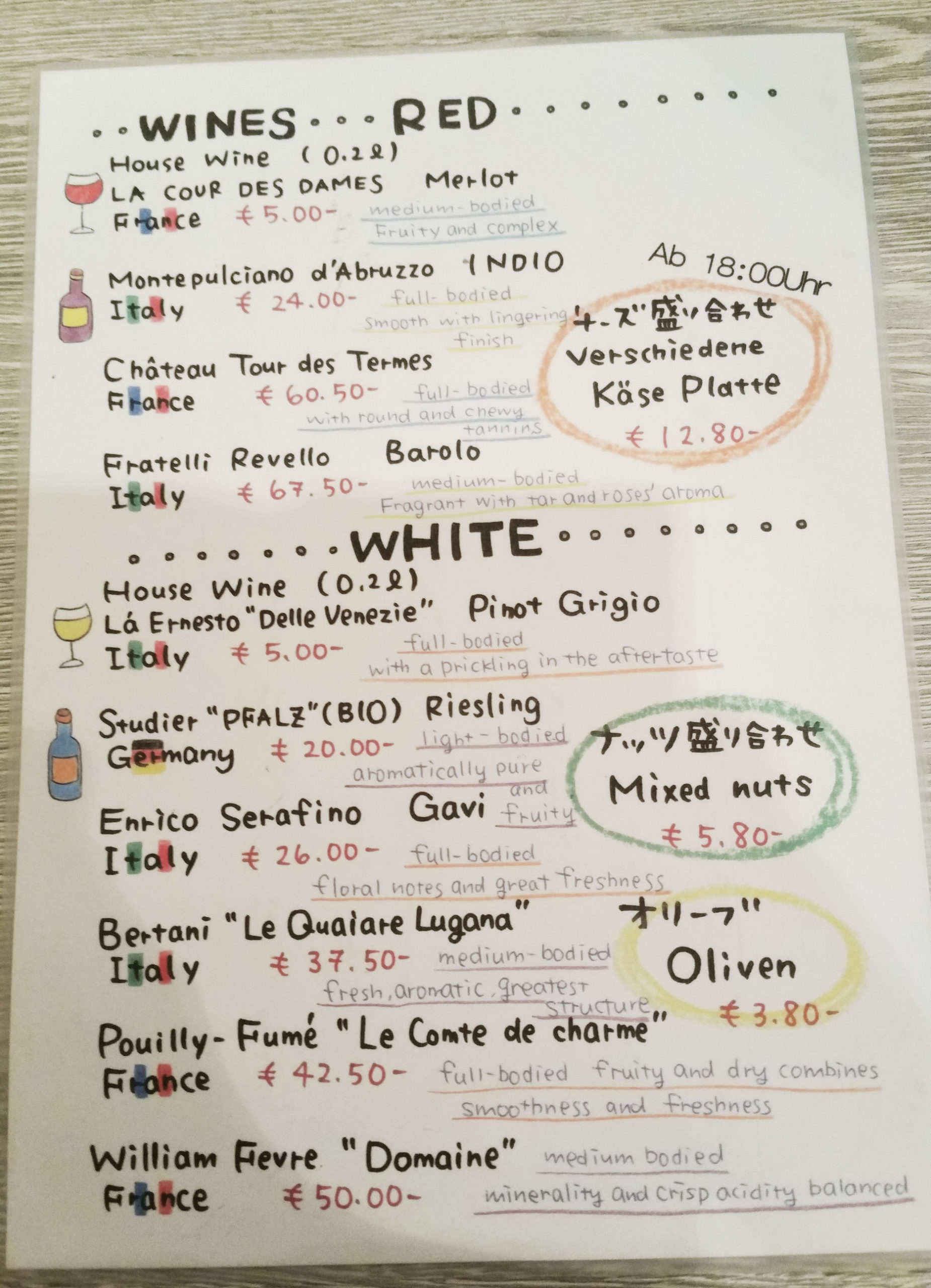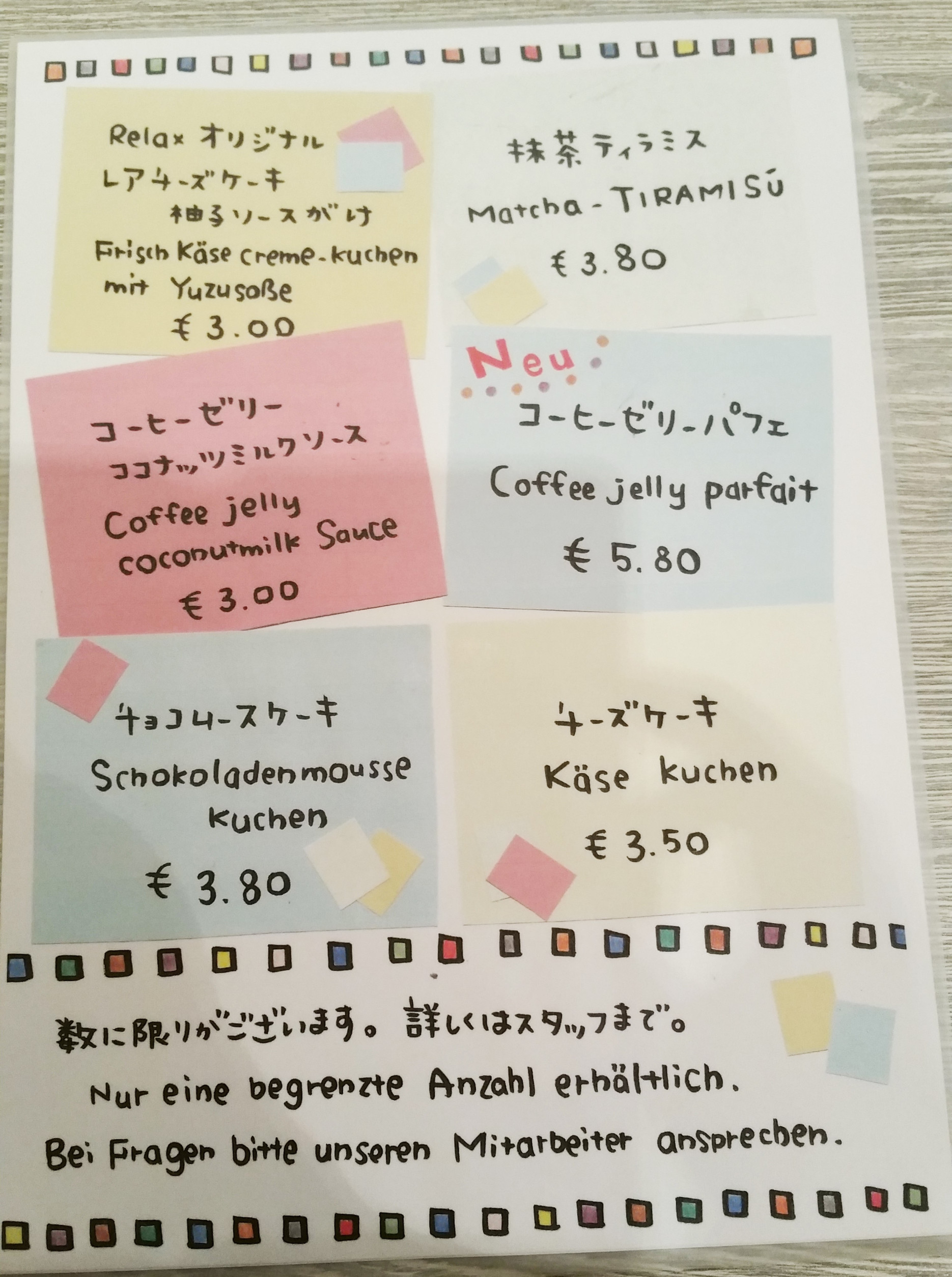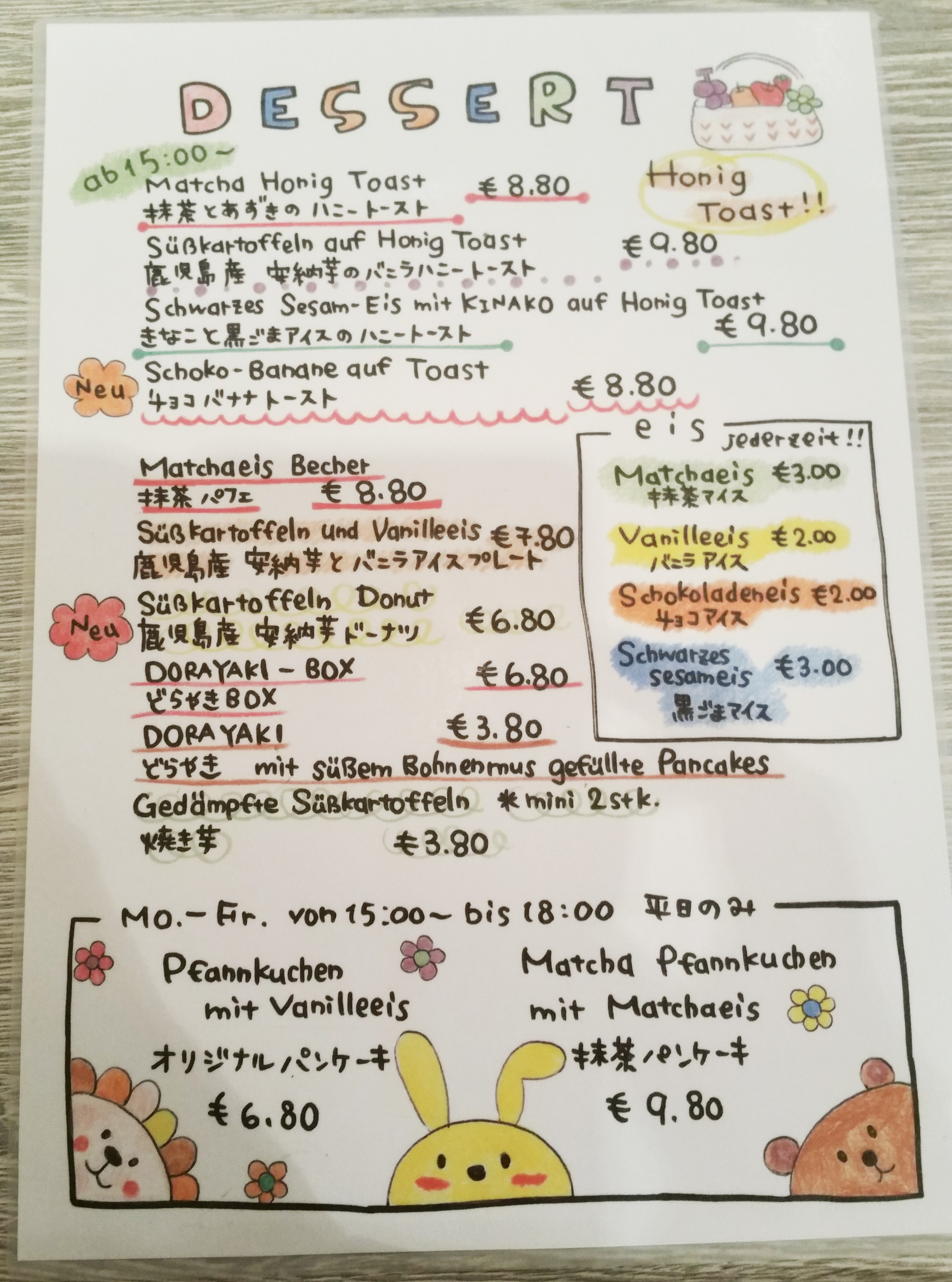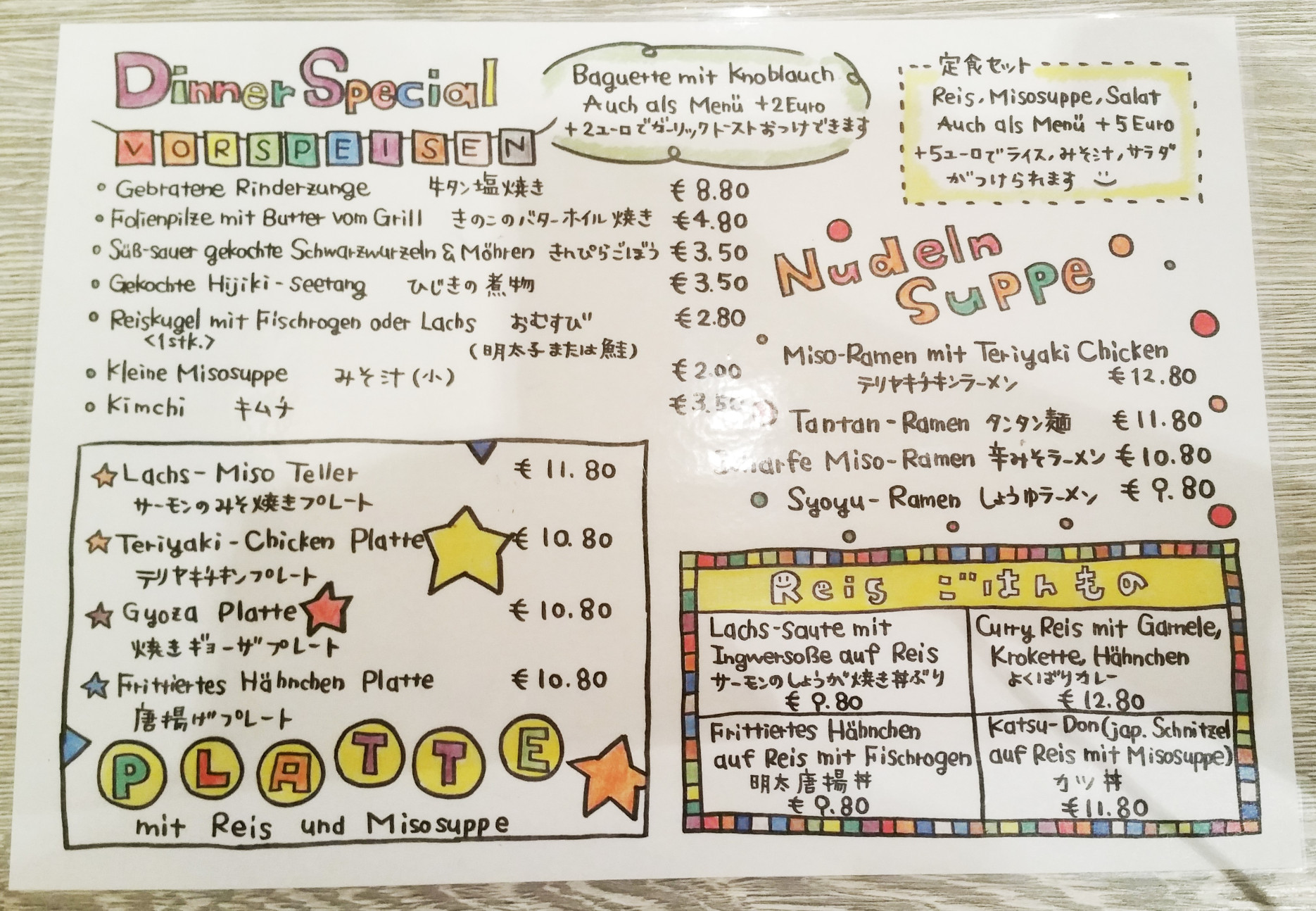 I knew what I wanted before even entering the store and that was the Mentaiko pasta, pasta with fisheggsauce, a little bit of butter and seaweed. I love this dish. I bought the instant version before and I really liked it, so I wanted to try a fresh made Mentaiko pasta at least once. My friend got Teriyaki chicken with rice and a coke. The inside of the store is quite small, because it is not really a restaurant, but a bar and a café. There were just a few tables, a kitchen, that was probably also small and a counter with some alcoholic drinks.
It was also not packed with people and I think that the atmosphere was more relaxed.
We didn't have to wait long for our orders to arrive. It looked really good, however the size of the portion of my dish was a bit smaller than I expected it to be. After taking the obligatory photos of the food, we went on eating.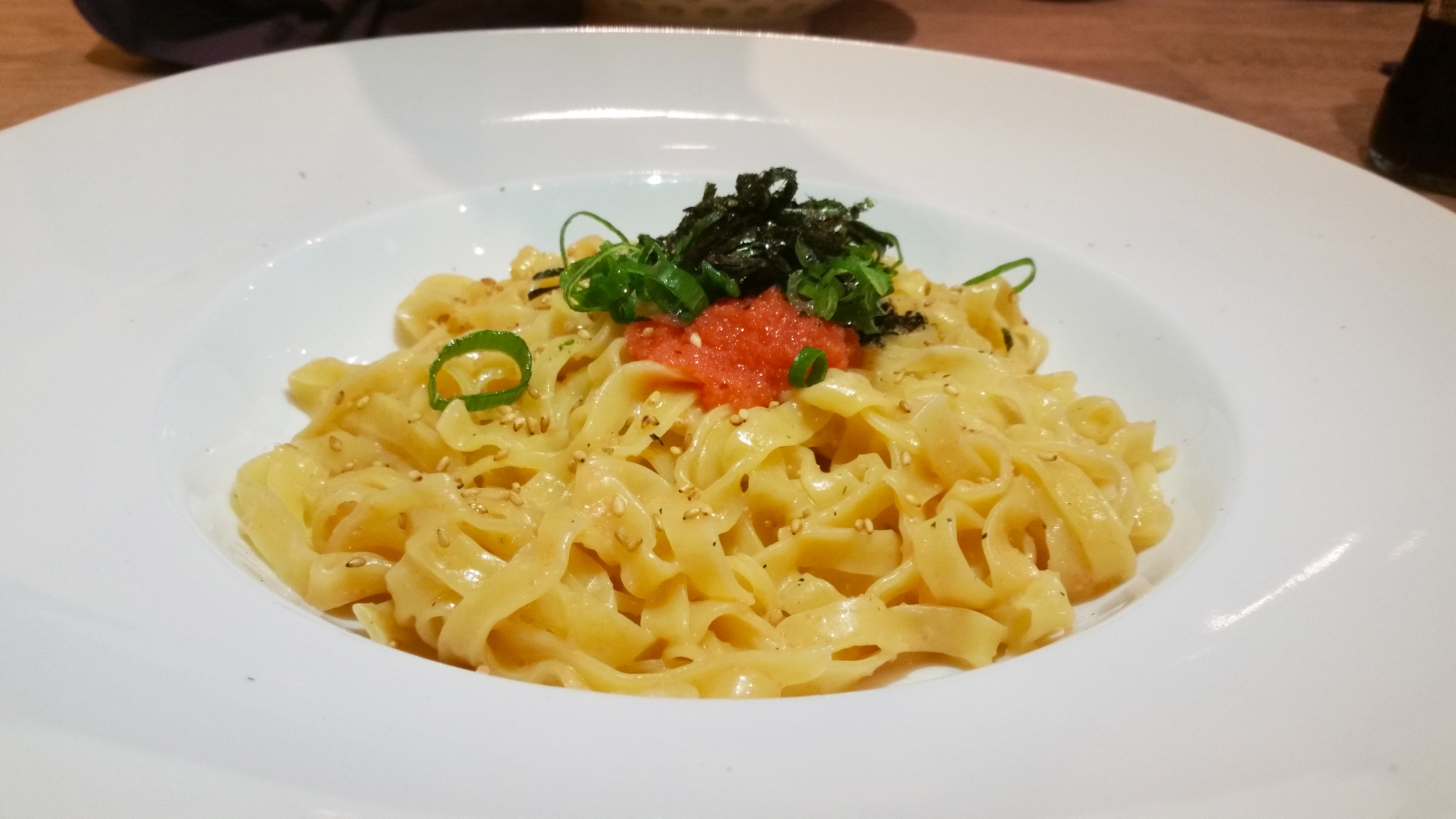 I loved my order, especially the consistency of the pasta. It was just right and with the sauce and the fresh chopped spring onions it was really delicious. My friend also liked hers a lot. I wished I had more of that dish. It was filling and I was full after finishing it,but I could have eaten more. Since the atmosphere was so relaxing, we talked a bit more before calling the waitress to pay for our orders.
We didn't have the chance to try out the other dishes or the desserts, which looked really good on the photos. The prices might be a little bit more expensive, but sometimes, there is something new you just want to try out.
So, if you have the chance to, I also recommend going to this place when you want to try something else besides Ramen.