Okinii - Modern Sushi in Düsseldorf
A few weeks ago I went out to eat Sushi for the first time in Düsseldorf. I bought some at the Japanese supermarket before, but my friends and I wanted to try out this restaurant once, since our other classmates seem to go there almost every time after finishing exams.
The restaurant is located in the Immermannstrasse and you can't really miss it, because you usually pass by this store on the way to the supermarkets.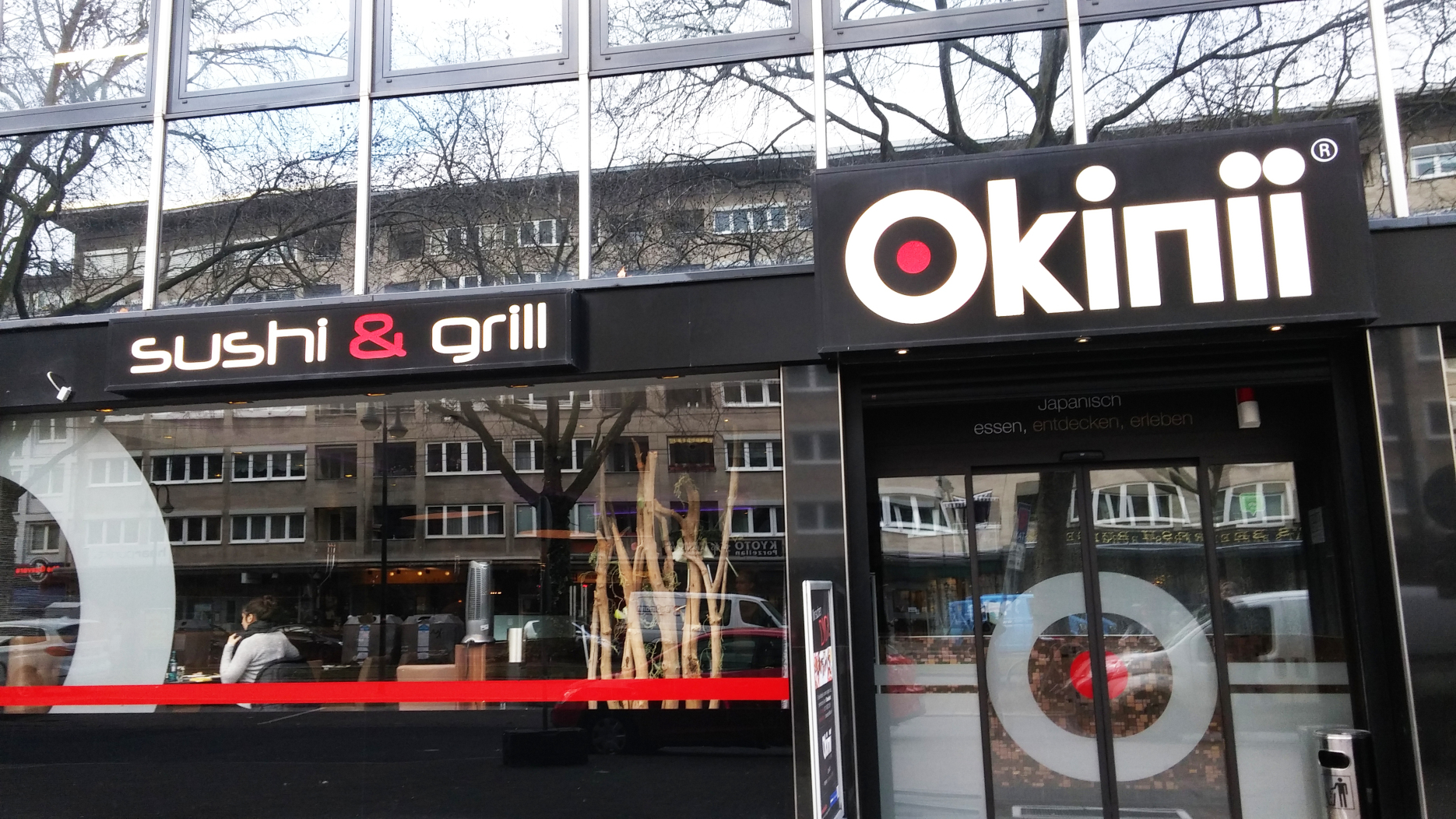 It is quite difficult to get a place to eat there, at least if you want to go there spontaneously, because it is always busy and you have to make a reservation beforehand. Thanks to my friend we got a table for four people on a Monday. We had to be there on time, otherwise the reservation would have expired. We arrived there right before the restaurant opened and surprisingly, there were already people lining up in front of the restaurant, waiting for it to open. I actually assumed that it wouldn't be that busy on a weekday, especially a Monday. When the staff was ready to let their customers in, they first asked for the person's name who made the reservation. Then they guided us to our table. It was freezing cold that day, it snowed and because my shoes were wet, I slipped on my way to the table and fell on my knees, proposal-style and it was really embarrassing. There were more tables than I thought there would be and the interior of the restaurant is quite big. It seemed much smaller from the outside.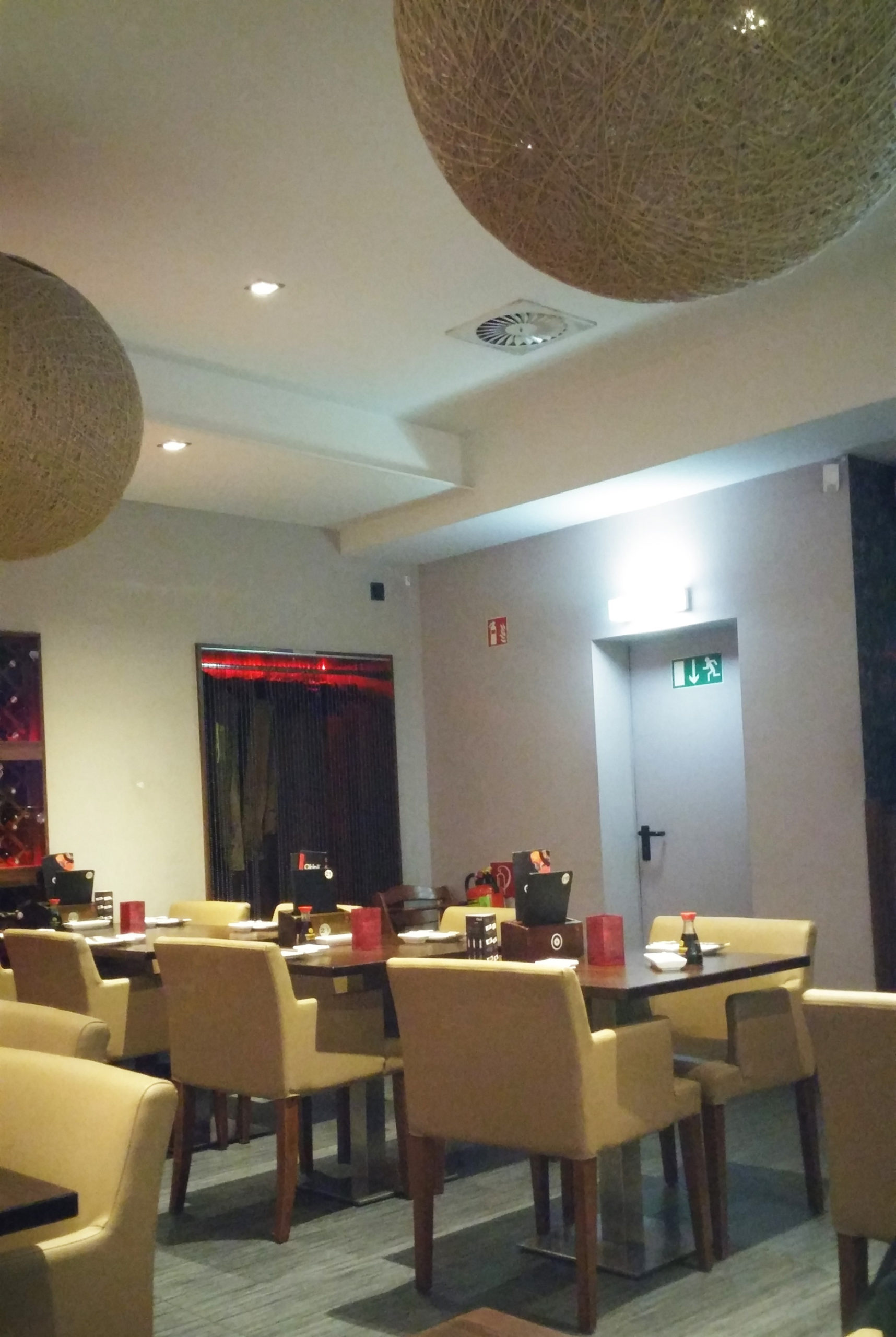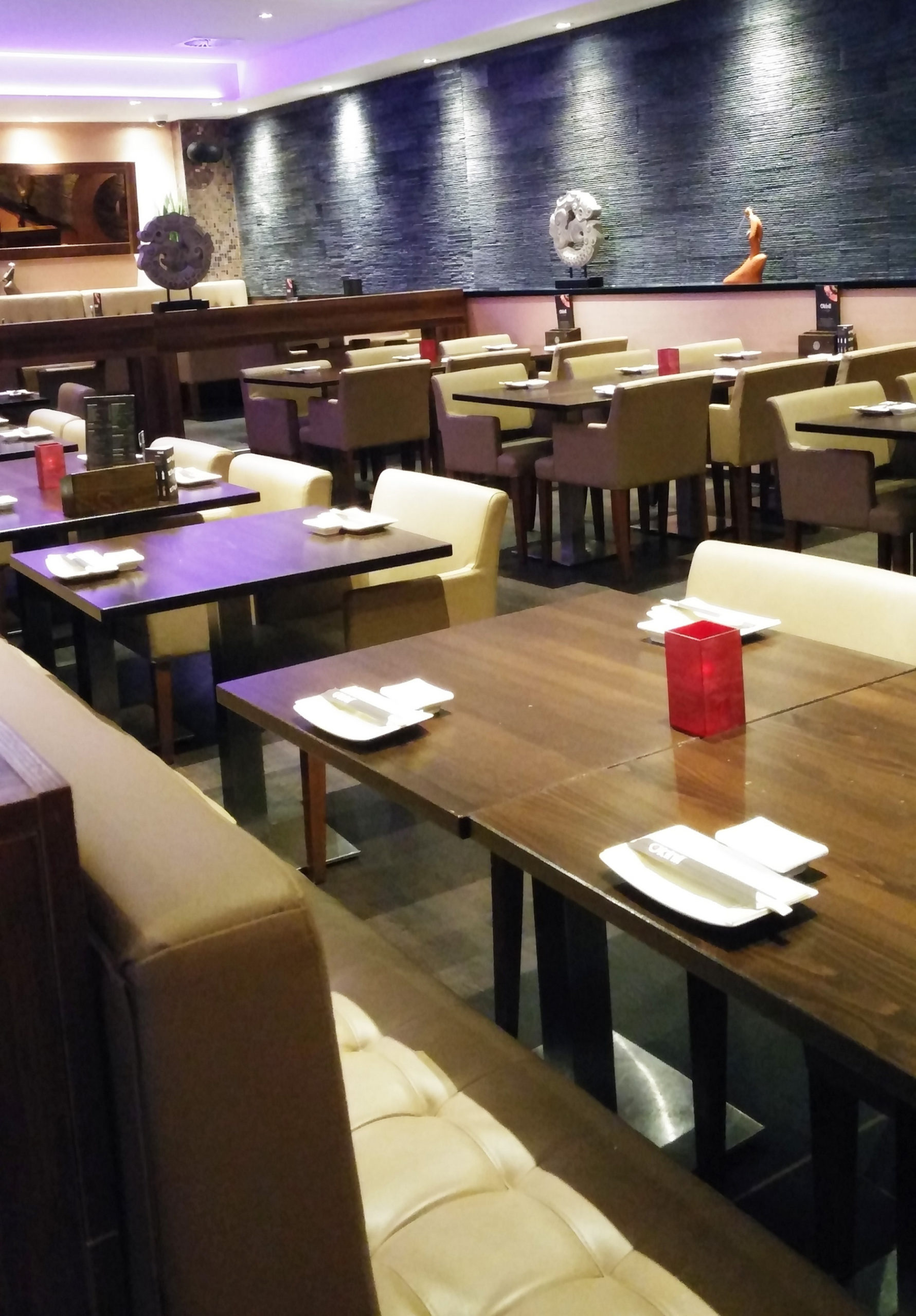 The way you order your food is different from what you are normally used to. At this restaurant, the waiters and waitresses only have the task to bring the food to your table. So don't expect them to take your order, they would probably do it if you insist, however I think that this new way of ordering is more comfortable. Every table is provided with an iPad, which you order your food from. This practice is already common in Japan and if I am not mistaken, almost every sushi chain restaurant has a system, so you can order digitally. If you have never been to the restaurant, they will explain to you how to use it, but it isn't difficult at all. As you can see in the photo below, you have several options to choose from. Since it is all-you-can-eat, you can order as much as you want for 2,5 hours, 8 items per round and almost every dish is included in the price. There are some dishes you have to pay extra for, but those are 'marked' with the actual price, unlike the rest.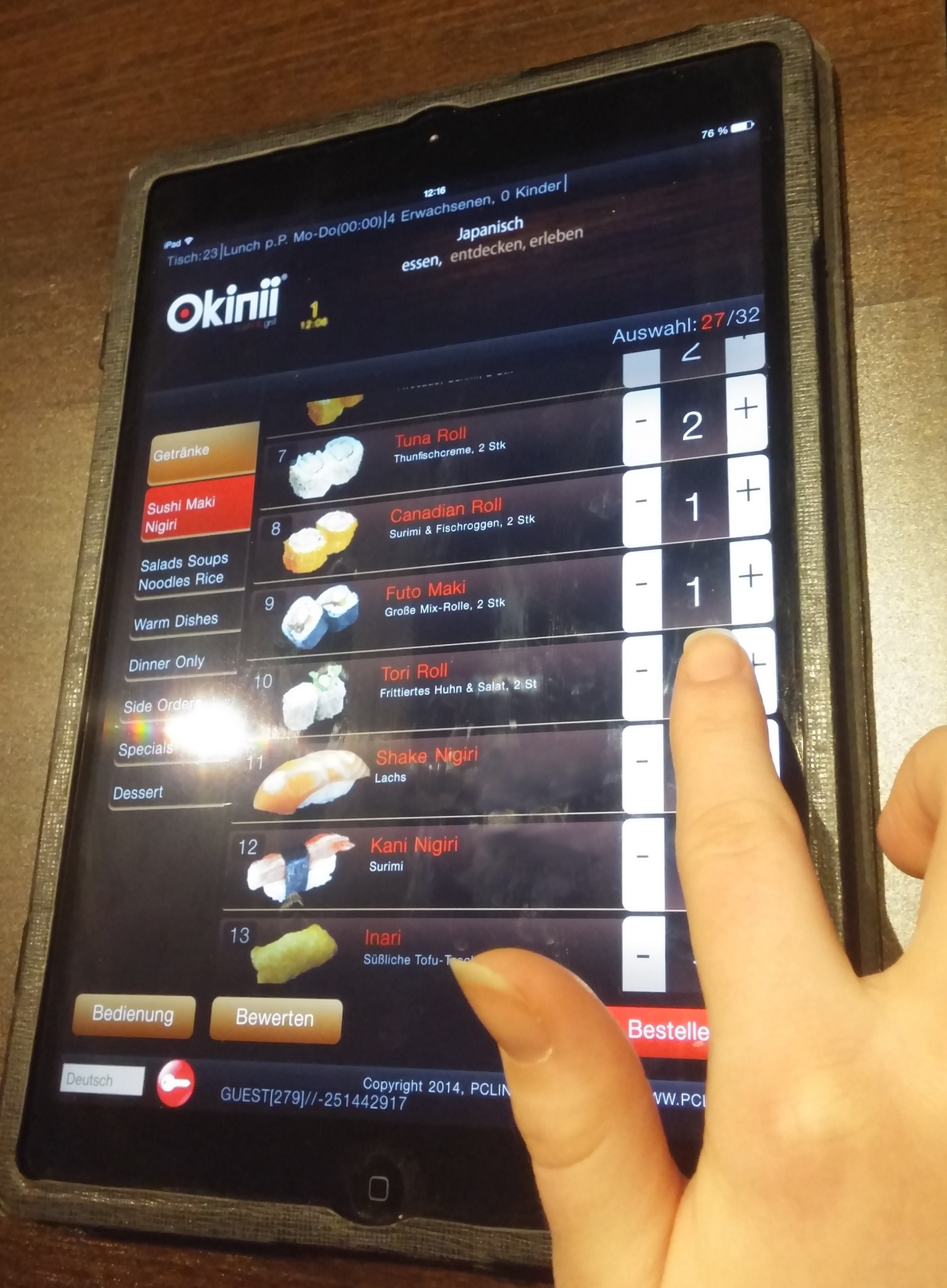 All-you-can-eat is cheaper during lunch and you can't order from the 'dinner' category, but there are plenty of other options you can try. If you want to have an overview of all the dishes they offer, you can also have a look at their traditional menu or you can look at their website.
If you have decided what you want to eat, you just have to tap the + sign and on top you can see when you have reached the number of items that is allowed for each round. We really didn't hold back and we went all out. I was there for the sushi, so I ordered several of those.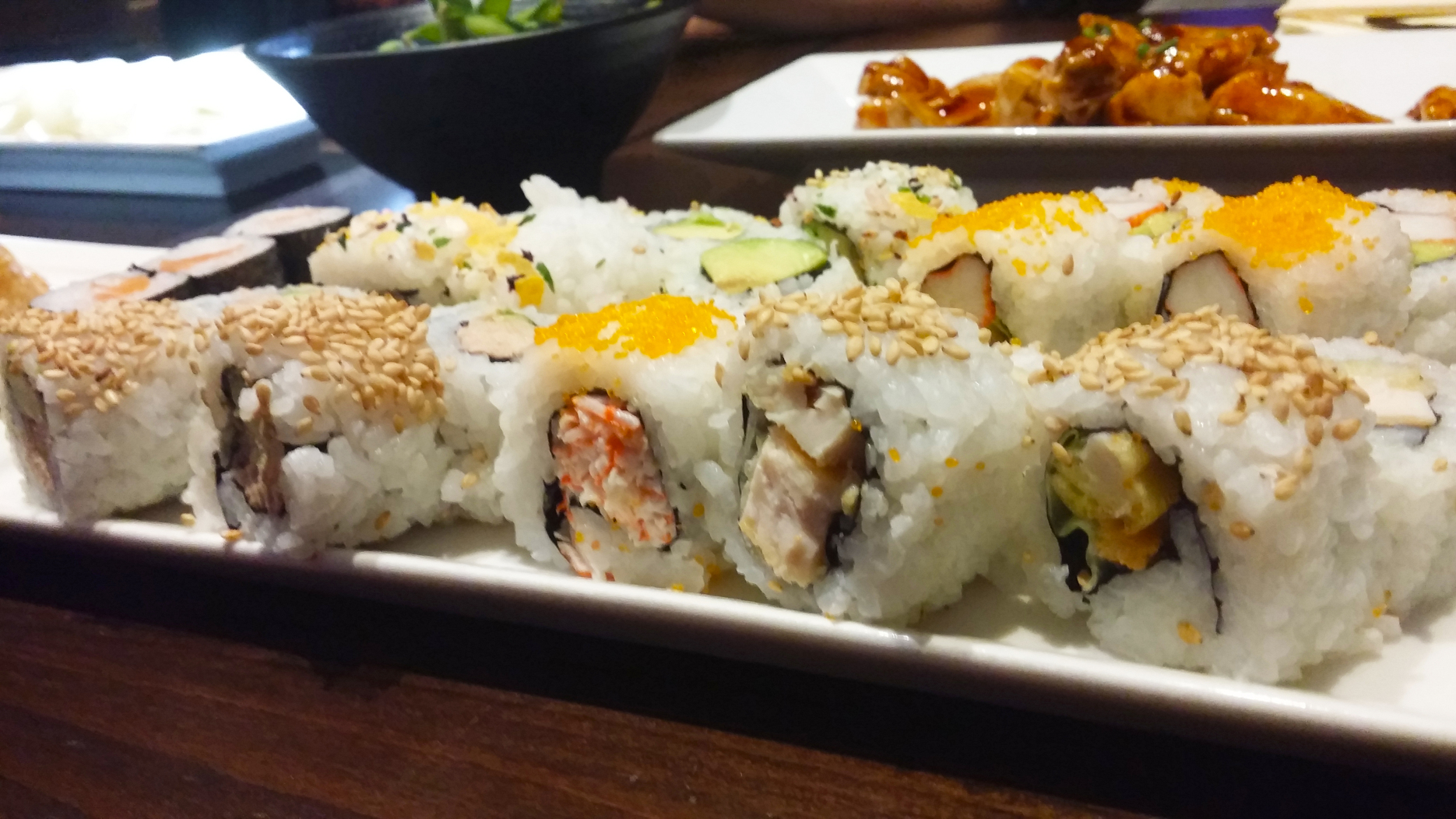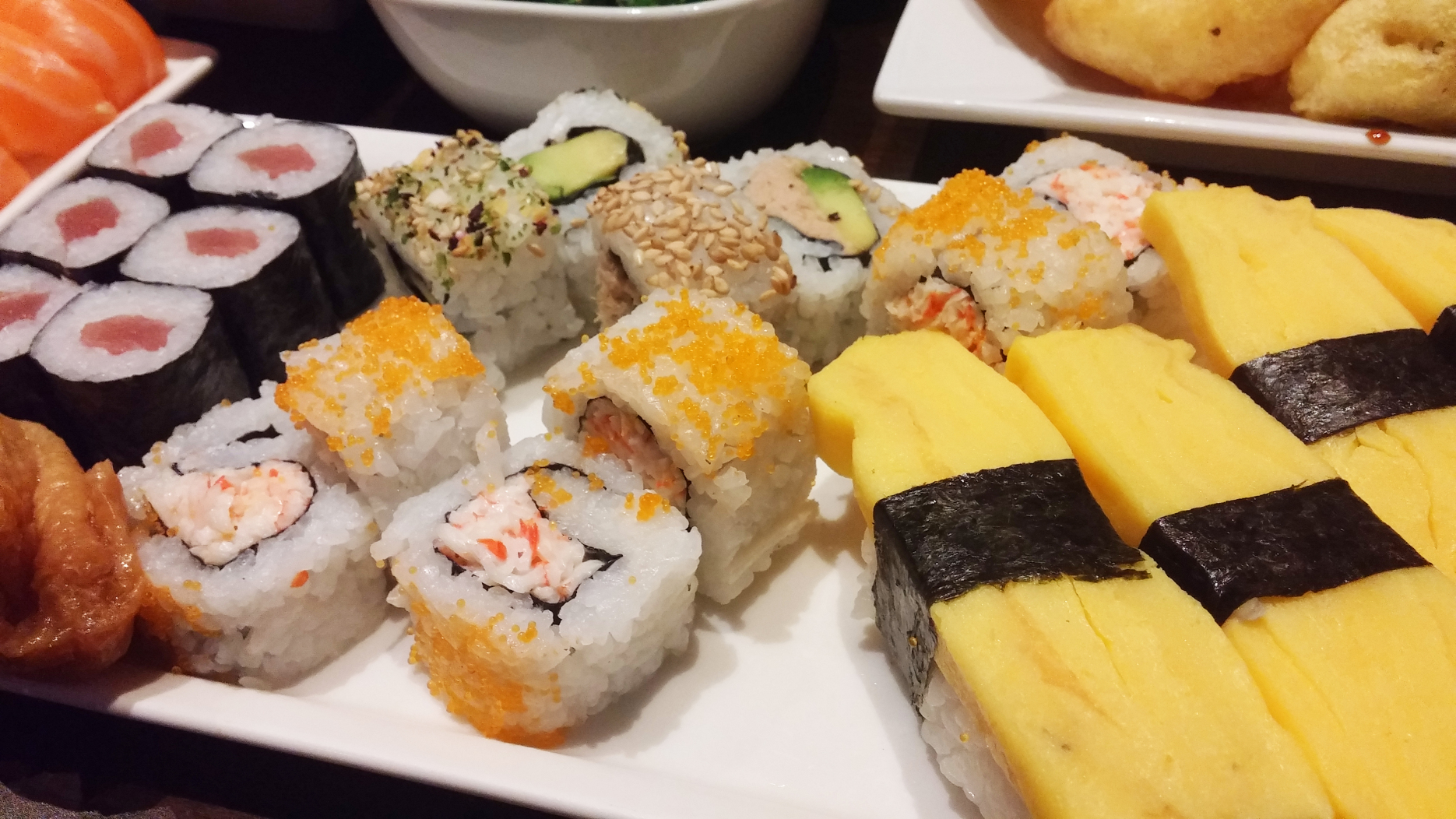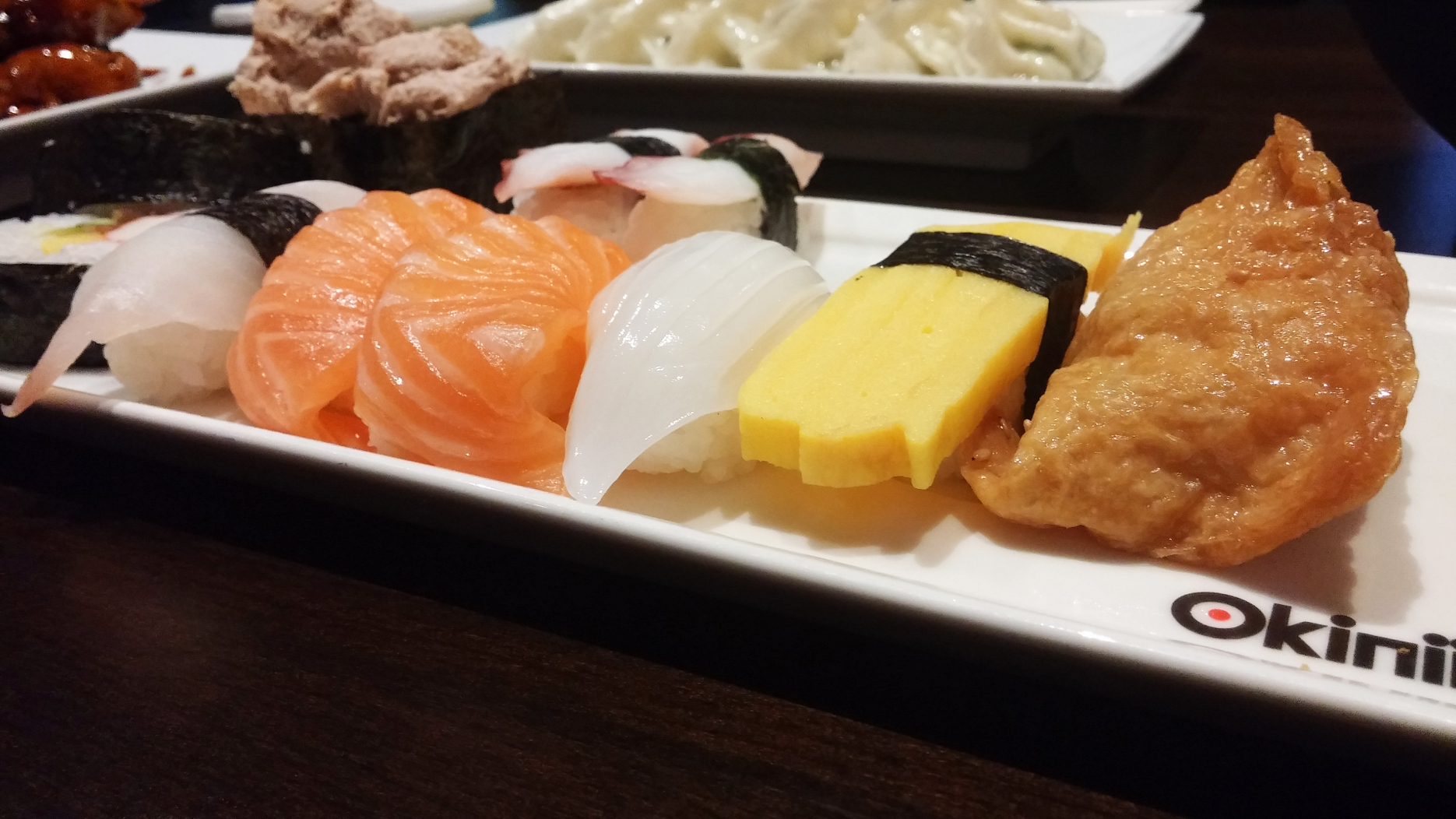 My friends ordered some warm dishes, like miso soup, gyoza and Takoyaki. When the orders finally arrived, we just ate what we wanted without caring who actually ordered it, since we could order as much as we wanted, as long as we finished everything from each round. There are two rules concerning the ordering of the food. The first rule is, that you have to eat up everything you ordered the round before, before ordering for the next round. The second rule is, that you have to pay extra for any item you didn't finish, which is reasonable, because it prevents people from wasting food.
I think that this is really fun since you can try a lot of stuff and if you like it, you can order more of it the next round. We really took advantage of it and we ordered Takoyaki every round, since it is quite expensive if you buy it at the supermarket, when it's freshly made. I really liked the Canadian Roll and the Tamago Nigiri. The egg was very sweet. It was also very nice that they didn't bring out each order separately, but put the same items on one plate.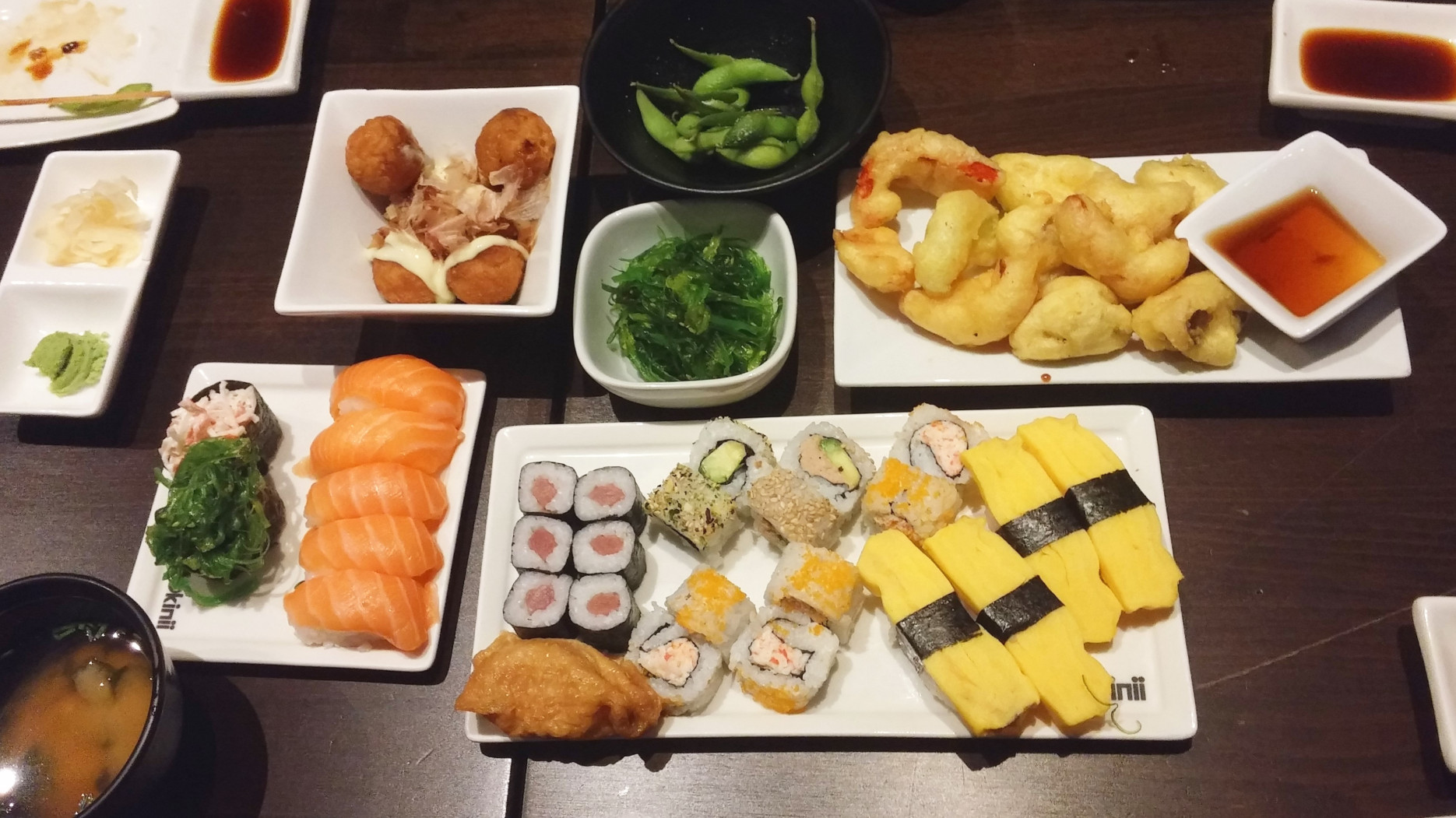 I have read some reviews online before coming to this place and there were of course several complaints and negative comments. I made sure to pay attention to those points, however it didn't really bother me as much as it did those people. There were people complaining that the ambience was too loud so that it was difficult for them to hold a conversation. It was not a surprise that it could get a little bit louder with the amount of people eating and talking in the restaurant. If you are sensitive to the noise and want to enjoy a quieter ambience, I would recommend going to a more traditional Japanese restaurant and there are plenty in the Immermannstrasse.
People also complained about the waitresses and waiters, saying that they were quite cold and brusque, by setting down their orders a bit more forcefully, not coming if they needed something or forgetting some ordered items. The restaurant is really busy and so are the waitresses and waiters. I think that they can get a bit stressed out since they have to keep up with the amount of orders. We didn't have any 'bad' experiences with them and I went there to eat, not to make friends with the staff, so I don't really understand what there is to complain about. They did forget one bowl of Miso soup the first round, but it wasn't a big deal, because we just ordered it again the next round. It would have been another matter if they forgot something that you had to pay for later, however the price stayed the same, no matter how much or less you ordered. Some people didn't like the way of ordering, because it was too impersonal for them. I don't get it. The restaurant is known for their digital ordering system, so of course there will be less interaction between staff and clients, and if you prefer it the other way round, you shouldn't go to a restaurant known for their digital ordering system. There are enough high class restaurants in the city, if you want a more personal way of servicing.
All in all it was a very fun experience and I recommend going there with your family or friends. Even though we still had some time to order another round, we left early, because we were just so stuffed that it was impossible to eat another thing. Compared to the table next to us, we really ordered a lot, when I looked over there it was like there was almost nothing on their table, whereas we used almost every little space on our table. It was great because we had the chance to try everything from the menu, and for about 14 Euro, it was quite cheap. I have never been to a traditional Sushi restaurant, so I can't compare the quality. It is possible that the Sushi made by an experienced sushi chef is on a whole different level and if you are Japanese your expectations might be higher, since even cheap sushi in Japan is said to be very delicious. Nevertheless it was good enough for us to consider going there a second time.